InLine Orthodontics is your go-to destination for premium orthodontics in Calgary. Our commitment is to provide the highest quality of orthodontic care in Calgary to individuals of all ages.
We offer a comprehensive range of treatment options, from traditional braces and Invisalign to specialized treatments for children and adults, all tailored to meet your unique needs and desires.
Our team, led by our experienced and dedicated Calgary Orthodontist, Dr. Trpkova, uses the latest technology and techniques alongside her specialized training to ensure effective and efficient treatment, resulting in the beautiful smile you deserve.
If you're looking for Calgary Orthodontists near you for yourself or a loved one, we invite you to book a free consultation with us. We look forward to guiding you on your journey to a healthier, more confident smile here in Calgary!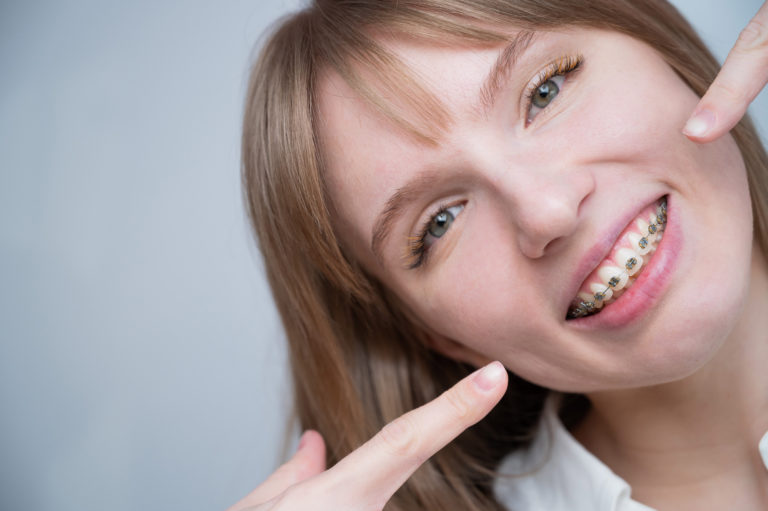 Orthodontic Issues Treated At InLine Orthodontics Calgary
We treat a variety of orthodontic issues at InLine Orthodontics. Here are the most common issues we see in our clinic.
Crowding is one of the most common orthodontic issues we treat. It occurs when there isn't enough space in the jaw for all of the teeth to fit normally. This lack of space can lead to teeth coming in twisted or displaced, causing an irregular pattern. If left untreated, crowding can make regular cleaning difficult, increasing the risk of tooth decay and gum disease.
Overjet, often confused with an overbite, refers to the condition where the top front teeth protrude horizontally beyond the bottom teeth. This is often caused by an imbalanced jaw size, with the upper jaw being larger than the lower. Overjet can lead to difficulties in biting and chewing and an increased risk of trauma to the protruding front teeth.
An overbite is a condition where the upper front teeth vertically overlap the lower front teeth excessively. It's typically caused by genetics, poor oral habits, or overdevelopment of the bone that supports the teeth. Over time, an untreated overbite can lead to gum irritation, wear on the lower teeth, and problems with the jaw.
Open bite refers to a dental condition where the upper and lower front teeth do not touch when the mouth is closed. This condition is often caused by prolonged thumb-sucking or tongue-thrusting habits. An open bite can make biting and chewing difficult and may also lead to speech issues such as lisps.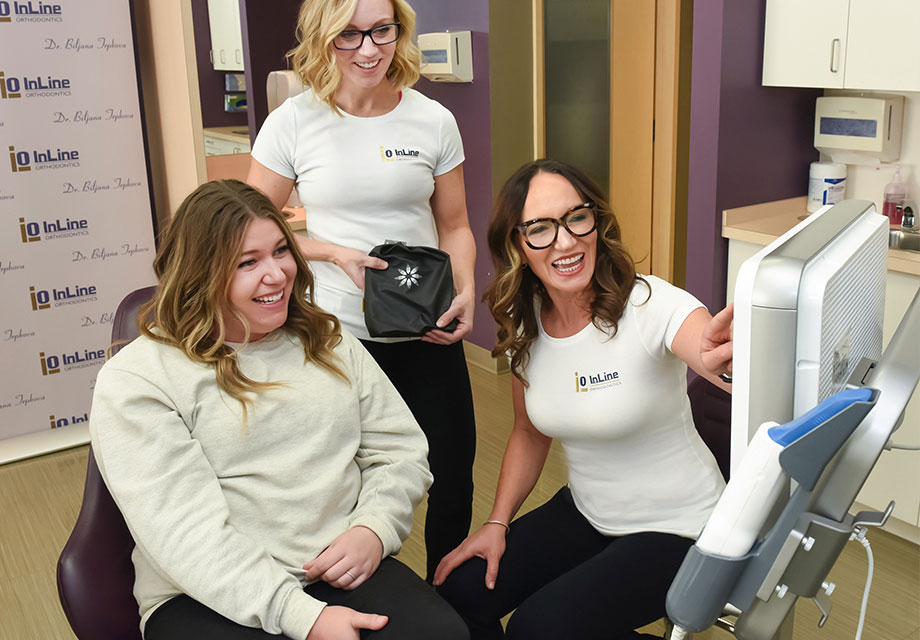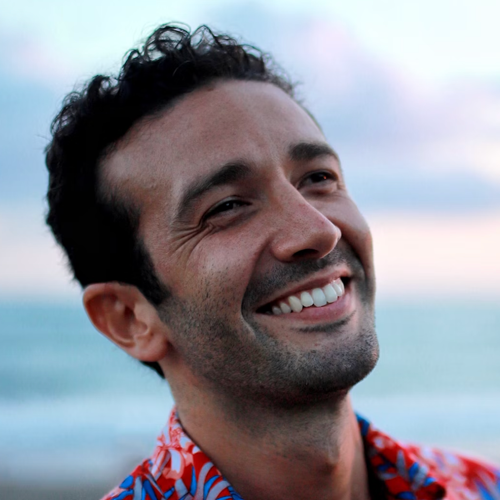 "My sons and I have been patients of Dr Trpkova, for fifteen years. She has corrected complicated issues with the latest orthodontic procedures and technology – resulting in healthy teeth and beautiful smiles for my family. They go above and beyond to construct financially affordable treatment plans. It has been a privilege to be a patient at this clinic."
InLine Orthodontics Treatment Options
At InLine Orthodontics, we offer a diverse range of treatments tailored to meet the individual needs of our patients. Our comprehensive orthodontic treatments include various types of braces and Invisalign for both pediatric orthodontics and adult patients.
Each treatment approach is thoughtfully designed, and we utilize state-of-the-art technology to ensure optimal results. Our goal is to provide exceptional orthodontic care that enhances oral health and gives our Calgary patients a reason to smile with confidence.
At Inline Orthodontics, we offer many types of braces to straighten teeth and meet the unique needs of each patient.
Our options include Traditional Metal Braces, the most common type, which uses metal brackets and wires for continuous pressure on the teeth. We also provide Self-Ligating Braces, a modern alternative to traditional braces, utilizing a specialized clip instead of rubber bands for reduced friction and fewer adjustments.
For those concerned about aesthetics, we offer Ceramic Braces, also known as clear braces, which are less visible on the teeth. Finally, we have Lingual Braces, a discreet option as these are fitted on the back of the teeth. Lingual braces are a great option for hidden braces, allowing you to fix crooked teeth without anyone knowing you're wearing braces!
Our Calgary Orthodontist, Dr. Trpkova, creates a customized treatment plan for each patient, guaranteeing the best results possible. Explore more orthodontic treatment options from our experienced Orthodontist in Calgary to discover which path is right for you.
Invisalign Aligners have revolutionized orthodontic treatment, providing a discreet and efficient method to improve smiles. These custom-made clear plastic trays gradually adjust and reposition your teeth without the need for metal brackets or wires.
Key benefits of Invisalign Aligners include their nearly invisible appearance, removability for eating and cleaning, comfort due to the absence of wires, and a confidence boost both during and post-treatment. They also help prevent tooth wear caused by grinding, thus preserving your tooth enamel.
Invisalign Aligners are an excellent choice for patients with mild to moderate tooth misalignment, gaps, or crowding. Dr. Trpkova, with her extensive experience in orthodontic treatments, can guide you in determining if Invisalign Aligners are the right choice for you.
Early Orthodontic Treatment, also known as Phase 1 or interceptive treatment, is designed for young patients who still have baby teeth. Recommended by Dr. Trpkova, this treatment can prevent more complex issues down the line, contradicting the old principle of "waiting until all baby teeth fall out."
To learn more about early treatment and the benefit it can have on your child's teeth, book a free consultation today. Take the first step towards straight smiles and ensuring your child's optimal oral health today.
Adult Orthodontic Care, including treatments like Invisalign, allows teens and adults to improve their smiles without the noticeable appearance and inconvenience of traditional braces.
The best part about these discreet, adult orthodontic treatment options is that you can achieve a beautiful and healthy smile without disrupting your busy schedule. Invisalign Teen/Adult allows you to continue to enjoy your favourite activities and foods without worrying about unexpected orthodontist visits due to broken wires or brackets.
Adult orthodontics doesn't stop at Invisalign though. We also help patients with pain associated with TMJ, sleep problems, and teeth grinding.
Flexible Financing Options
At Inline Orthodontics, we believe everyone deserves a confident, healthy smile. Understanding that financial considerations can often be a concern, we're proud to offer flexible financing options to make our services more accessible to everyone. Our team is dedicated to providing affordable services without compromising on quality or patient care.
We offer a range of payment plans tailored to fit your budget. This flexible payment plan option allows you to spread the cost of treatment over time, easing the upfront financial burden. Moreover, our team is experienced in dealing with insurance claims, ensuring a hassle-free process to help you maximize your benefits.
Your journey to straight teeth and beautiful smiles begins with a simple step – a free consultation at InLine Orthodontics, no referral needed. We offer comprehensive consultations at no cost, providing an opportunity for you to understand your orthodontic needs and potential treatment options.
During your free consultation, our experienced orthodontists will thoroughly evaluate your oral health and discuss your smile goals, no referrals needed! We're here to answer all your questions and to provide you with the information you need to make an informed decision about your orthodontic treatment.