As a distinguished Calgary Orthodontist, Dr. Trpkova and her team at InLine Orthodontics pride themselves on having created over 10 000 (and counting) happy smiles so far.
InLine Orthodontics, Calgary
Here at InLine Orthodontics, our patients aren't just another set of teeth for us, but unique individuals who deserve personalized attention and care. We ensure that every patient who walks through our door experiences comfort and convenience throughout their orthodontic journey.
Our philosophy revolves around providing customized orthodontic treatments using the latest technologies. We aim to craft aesthetic smiles and healthy bites for our patients, making their orthodontic experience memorable and enjoyable. Our personalized service, coupled with our warm and compassionate atmosphere, has been our landmark since our inception.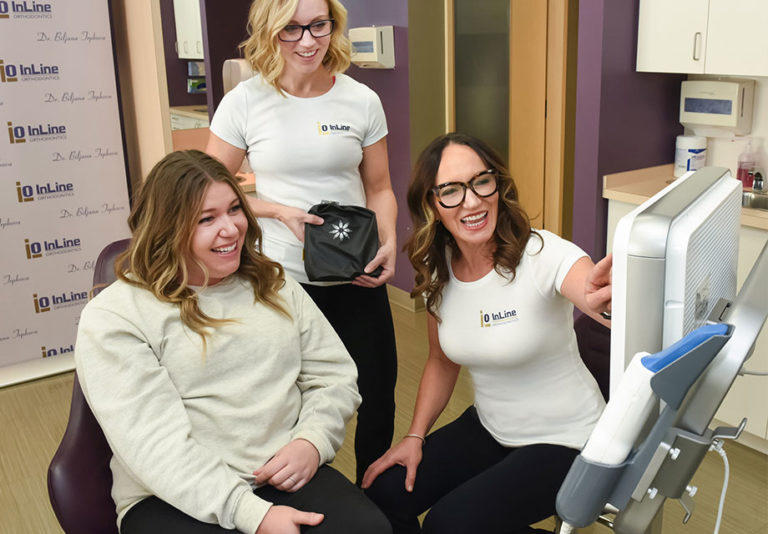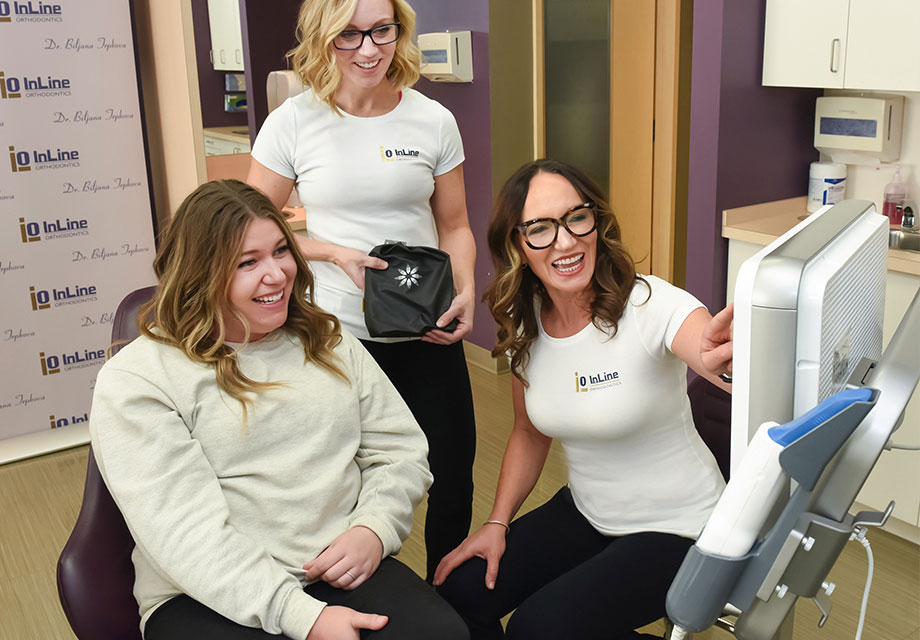 Meet The Doctor - Dr. Trpkova
Dr. Trpkova completed her orthodontic training at the University of Alberta in 2000 and established InLine Orthodontics in 2001. With a comprehensive background in TMJ treatment and myofunctional orthodontics, she brings her expertise to every patient's care. She's always excited to meet new patients and help them make informed decisions about their smile transformations.
Dr. Trpkova completed her dental degree at the University of Skopje in Macedonia in 1989. Her orthodontic training and Master of Science were completed at the University of Alberta in Edmonton in 2001. Prior to specializing in orthodontics, Dr. Trpkova completed the TMJ residency program at the University of Alberta and was a member of the multidisciplinary team that provided treatment to patients with various TMJ symptoms.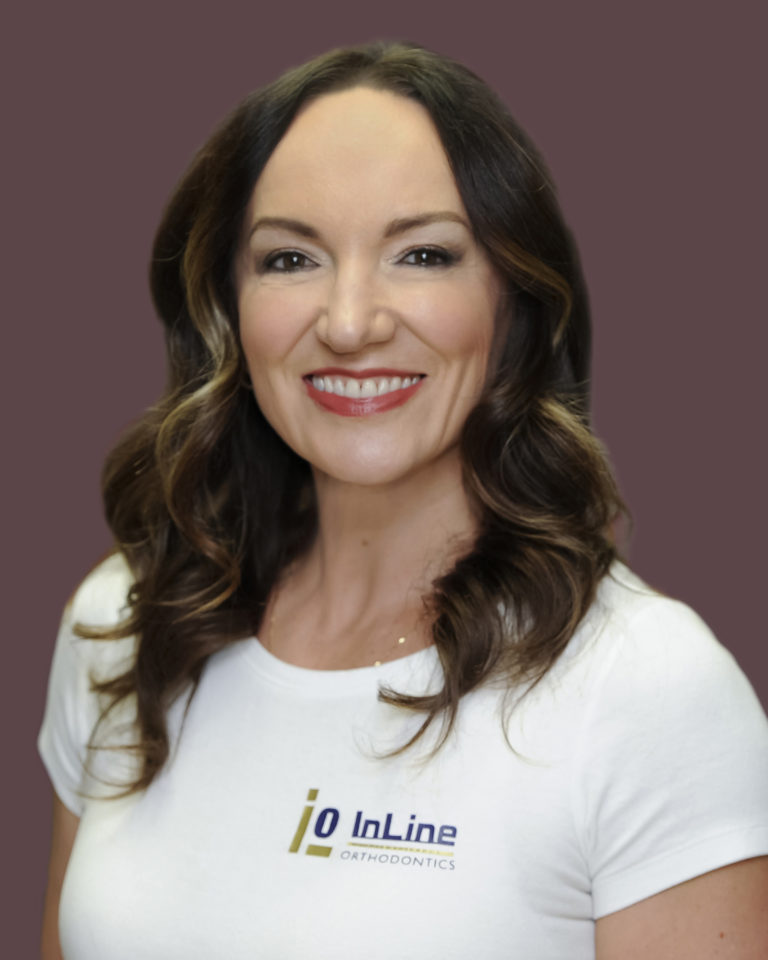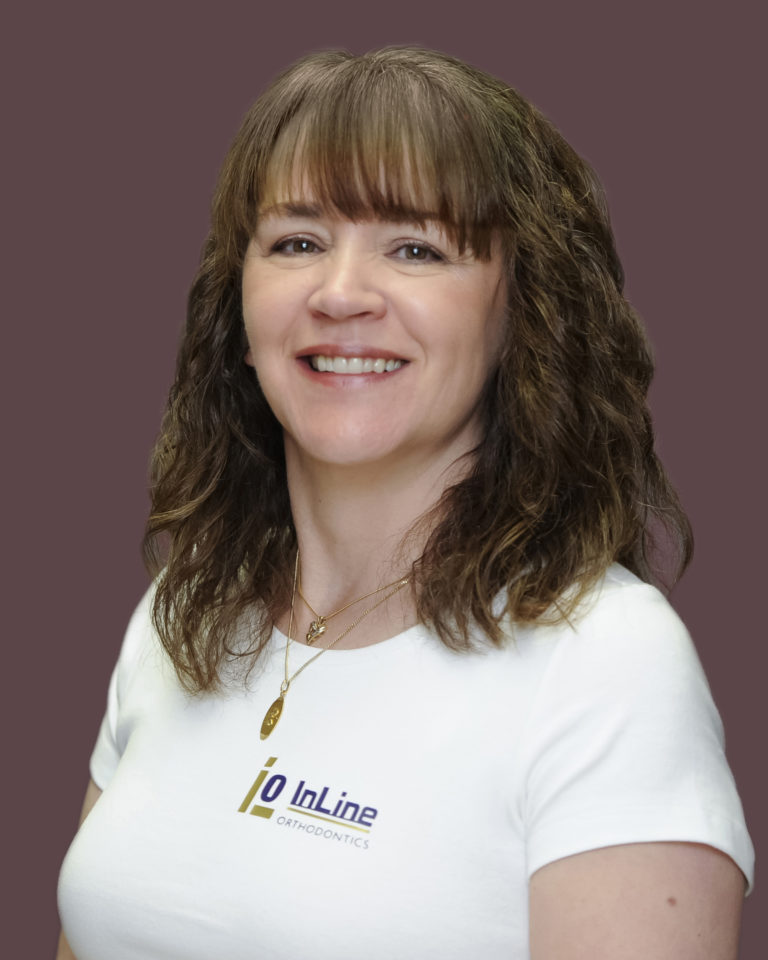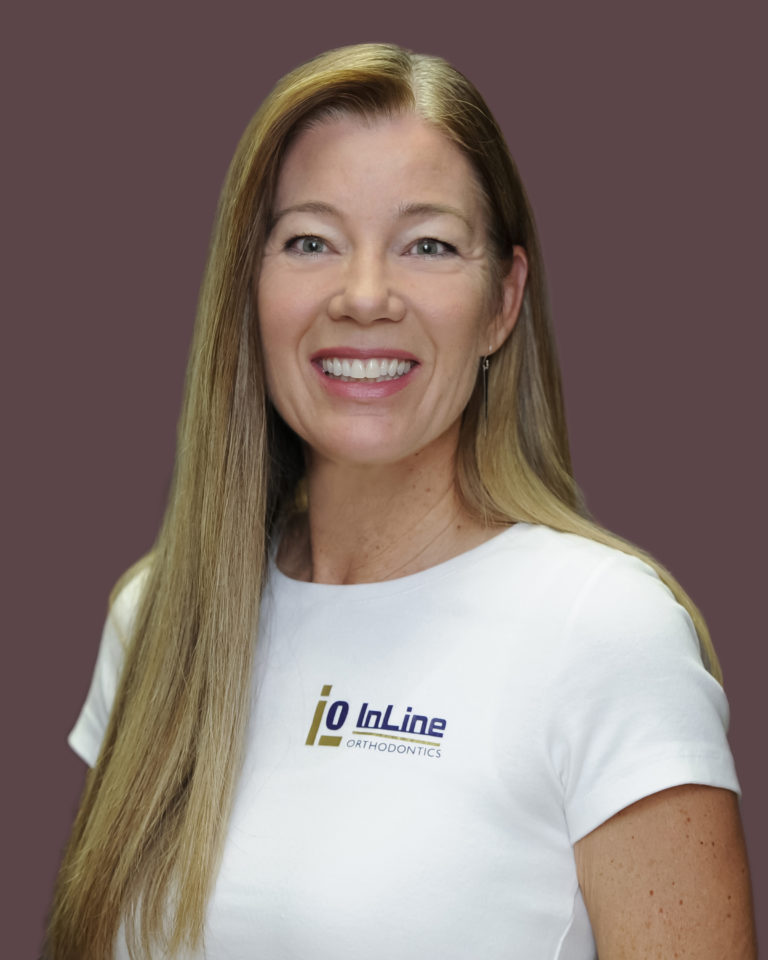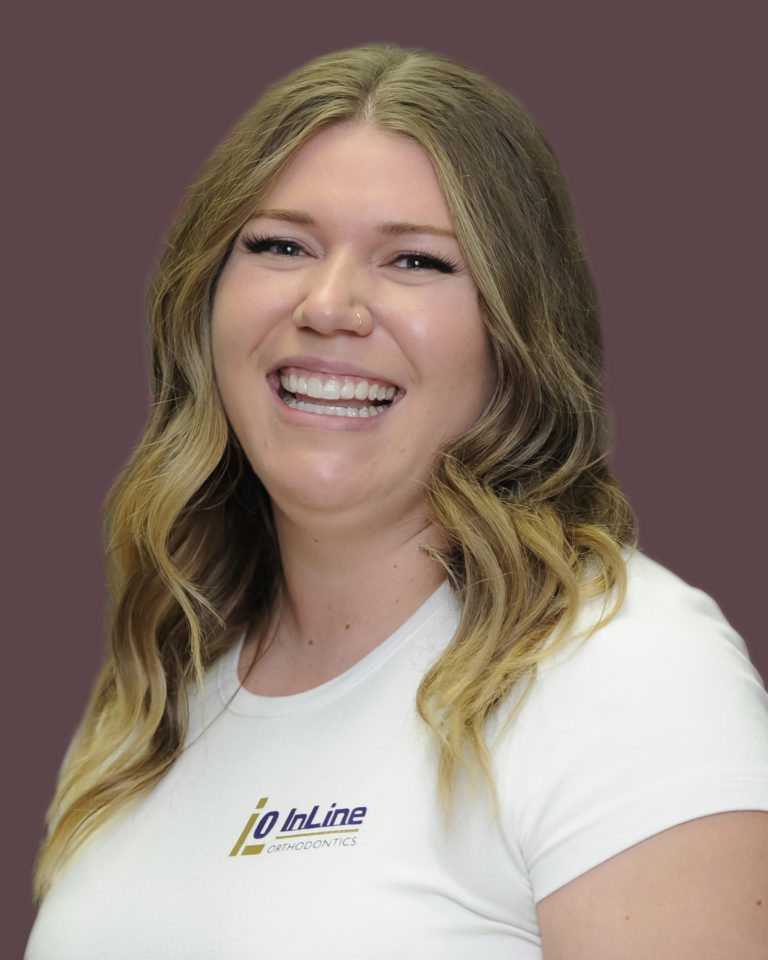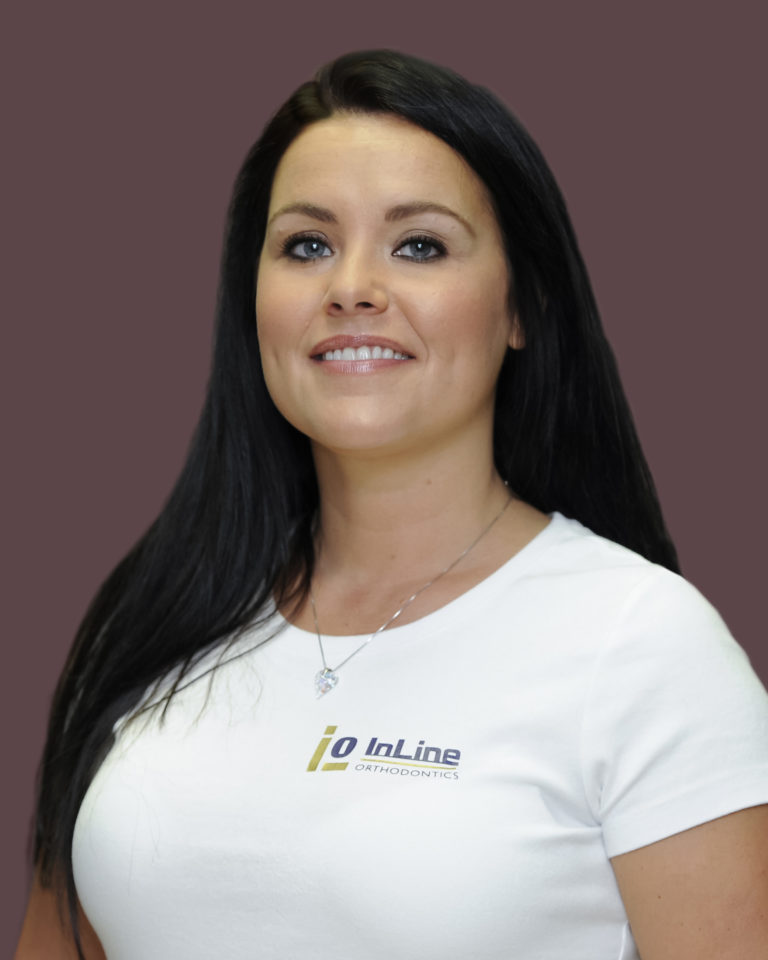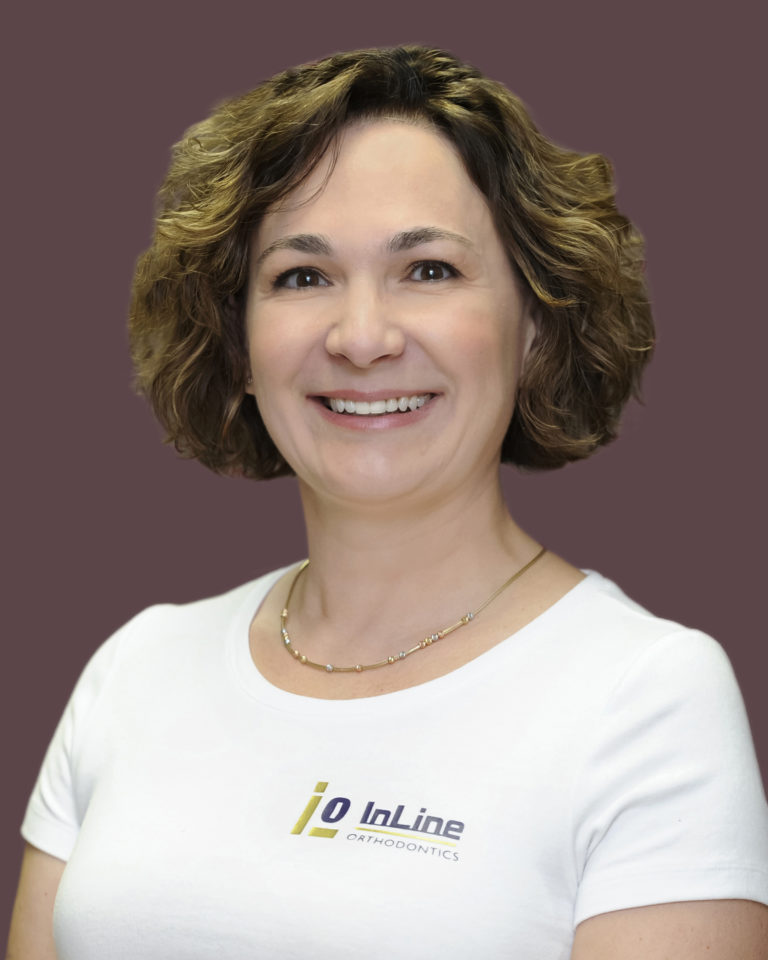 Exceptional Personalized Care
Dr. Trpkova personally oversees each patient's progress, creating a customized treatment plan that suits their specific needs. Patients are reassured by the level of expertise of our friendly and highly experienced team. Every patient sees Dr. Trpkova at every single appointment – there are no assembly lines here.
Advanced Orthodontic Treatments
We take a comprehensive approach to orthodontics. 95% of our patients are treated by Dr. Trpkova using aligners, but we respect that the orthodontic treatment experience is a very personal choice. Whether you choose aligners or braces, we are here to guide and support you throughout your treatment journey.
Comprehensive Oral Health Solutions
Aside from orthodontics, we also offer treatment for TMJ and facial rejuvenation, including gummy smile correction. We believe a perfect smile isn't just about straight teeth, sometimes "the frame" of the smile needs correction as well. Dr. Trpkova can use neuromodulators to balance out the muscles that pull the lips when smiling.
Office Visits and Scheduling
We understand that choosing to receive orthodontic care is a big decision. We respect your reasons for wanting to improve the way you look and feel. Our practice will work with you every step of the way to ensure your orthodontic care is as rewarding as possible.
Your Journey Begins with a Consultation
Every patient's journey to a beautiful smile begins with an initial consultation. This is a critical step where you get to meet our team, understand more about orthodontics, and undergo a thorough initial examination.
During this initial consultation, we will:
Review your dental and medical history forms: This helps us understand your past medical and dental health, which informs our treatment approach.
Perform a complete oral exam, including X-rays, to determine if treatment is necessary: We assess the condition of your teeth, gums, and oral structure to determine the best course of action.
Help you create a customized treatment plan: Based on our assessments, we collaborate with you to design a treatment plan that best suits your needs and preferences.
Discuss all financial information, insurance options, and payment plans:

We believe in transparent communication about all financial matters. We'll discuss your insurance options and work out a payment plan that fits your budget.
Our team is always ready to answer any questions you may have. We aim to provide all the information you need to determine which treatment is right for you.
What's Next After the Consultation?
Once the initial consultation is over, you're one step closer to achieving the smile you've always wanted! We'll schedule your first appointment, during which Dr. Trpkova will place your new orthodontic appliance. This appointment generally takes about an hour, and our team will be available to ensure you are as comfortable as possible throughout the process.
Visiting our office for your scheduled appointments is an essential part of your orthodontic treatment. We strive to ensure your appointments are as convenient as possible and will work with you when scheduling to find days and times that best suit your lifestyle.
We understand that "life happens"! If you're running late or need to reschedule, just let us know. We will do everything we can to accommodate you.
Maintaining Dental Health During Orthodontic Treatment
It is vital to maintain your overall oral health even as you undergo orthodontic treatment. Continue to visit your family dentist every six months for routine dental checkups and teeth cleanings. If extra dental care is required during your orthodontic treatment, we'll be happy to coordinate with your family dentist to ensure you receive the care you need.
To begin your journey to a healthier, happier smile, contact our practice to schedule your initial consultation. We look forward to working with you.
Convenient Online Services
We offer secure online services allowing you to view your appointment and account information at any time, sign up for email or text appointment reminders, check your payment history and current charges, and print out flex spending reimbursement and tax receipts.
If you do not have a patient login, please let us know at your next appointment, and we will gladly help you set up your personal account.
We strive to make orthodontic treatment affordable for everyone. We offer low down payments and personalized payment plans and we direct bill your insurance.
If you have insurance that covers any portion of your orthodontic treatment, our team will coordinate the direct billing and will always be available to help you with insurance claims and paperwork.
Please let us know if you have any questions about your insurance coverage, or ideas about how we can make your entire orthodontic experience a pleasant one.