Dentofacial Orthopedics Calgary
Our esteemed doctor, Dr. Biljana Trpkova, at InLine Orthodontics, Calgary, holds a specialization in both orthodontics and dentofacial orthopedics. The term "dentofacial orthopedics" might be a mouthful, but its role in orthodontic treatments is significant.
A Peek Into Dental Specializations
Before we delve into dentofacial orthopedics, let's take a step back and understand the journey of an orthodontist.
Upon completion of dental school, a graduate stands at a crossroads – one path leads to immediate practice as a dentist, and the other beckons toward further specialization. This fork in the road is marked by an additional two to three years of immersive residency programs.
The Canadian Dental Association recognizes nine such specialties, each with a unique focus area. For instance, pediatric dentistry concentrates on dental care for children, periodontics on the health of the gums, and oral surgery on operative procedures of the mouth. The list also includes Orthodontics and Dentofacial Orthopedics, which is our area of expertise.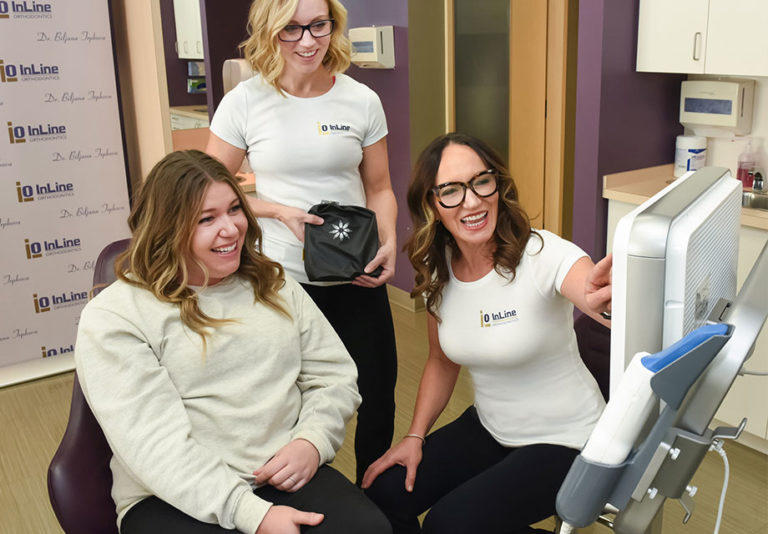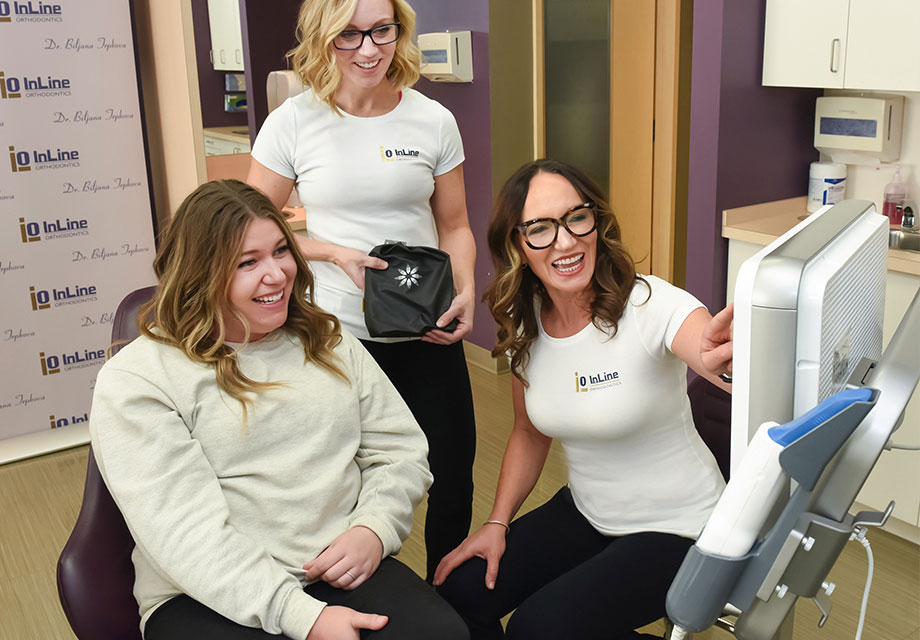 Orthodontics vs. Dentofacial Orthopedics: The Twin Pillars
Orthodontics and Dentofacial Orthopedics, while seemingly complex, are fairly straightforward concepts when broken down.
This is what most of us are familiar with – the branch of dentistry that is focused on diagnosing, preventing, and treating dental and facial irregularities. In simpler terms, orthodontics and orthodontic treatment are all about tooth movement.
This is the lesser-known counterpart to orthodontics. It deals with guiding the growth and development of the facial structure and jaw. This aspect is particularly important during childhood and adolescence, where unfavourable jaw growth can be corrected using specific appliances.
The Tools of the Trade: Dentofacial Orthopedic Appliances
Dentofacial orthopedics involves a variety of appliances such as expanders, upper jaw protraction headgear, or lower jaw advancement devices. These tools are used strategically to guide and rectify imbalances in facial growth and development.
At times, orthopedic treatment might happen before your child begins orthodontic treatment involving aligners or conventional braces. However, more often than not, both are used together.
Therefore, if your child is undergoing treatment involving braces or aligners along with expanders or headgear, they are actually benefiting from a comprehensive treatment plan involving both orthodontics and dentofacial orthopedics.
Bridging Orthodontics and Dentofacial Orthopedics
Being dually skilled in orthodontics and dentofacial orthopedics allows Dr. Biljana Trpkova to provide a holistic treatment approach. She is adept at diagnosing misalignments in the teeth and jaw as well as identifying discrepancies in facial structure.
This broad skill set enables her to devise an integrated treatment plan that encompasses both orthodontic and dentofacial orthopedic treatments, catering to the unique needs of each patient.
The fusion of orthodontics and dentofacial orthopedics results in comprehensive care that addresses not just the teeth, but the entire facial structure. This combination ensures that patients receive the most thorough care possible, setting them up for a future of better oral health and confidence in their smiles.
Take the First Step Towards Comprehensive Oral Health
Embarking on a journey toward better oral health can be daunting, but it doesn't have to be. Here at our clinic, we're committed to providing you and your children with the best care possible, thanks to our expertise in both orthodontics and dentofacial orthopedics.
If your child is showing signs of teeth or jaw misalignment in his or her adult teeth, or if you've been contemplating orthodontic treatment, don't hesitate to reach out. We are here to guide you through the process, address your concerns, and ensure a personalized treatment plan that caters to your specific needs.
Take the first step today. Contact us today and let's discuss how our comprehensive orthodontics and dentofacial orthopedics services can help improve your family's oral health. We look forward to joining you on your journey toward a brighter, healthier smile.