At InLine Orthodontics, we believe that everyone deserves to feel beautiful, inside and out. Beyond our exceptional Calgary Orthodontist Services, we're excited to offer a fantastic range of non-invasive cosmetic treatments, including Botox.
Botox and Dysport Injectables
Botox injections have become increasingly popular in the world of medical aesthetics for maintaining facial beauty and skin health and addressing a variety of medical conditions.
Our skilled injectors use a fine needle to apply these treatments, ensuring you get the natural look you desire. No surgery, no recovery time, and noticeable results.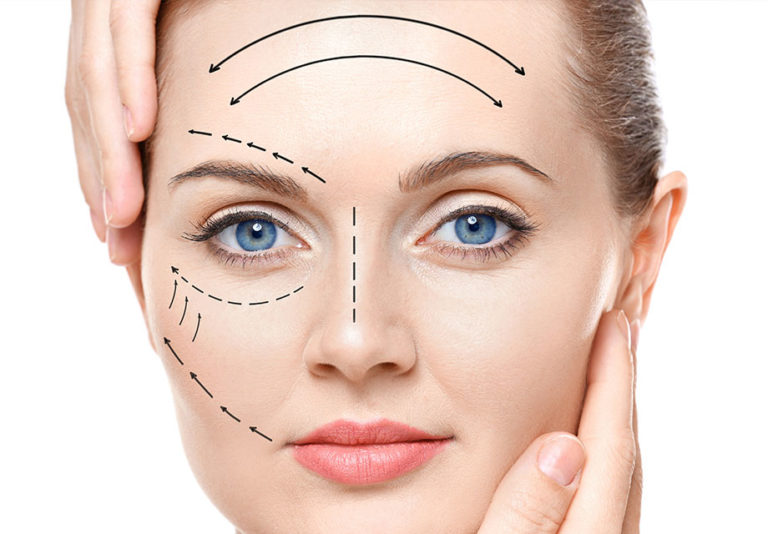 As a leading provider of Botox in Calgary, we offer treatments designed to smooth out frown lines, bunny lines, crow's feet, and wrinkles, providing excellent results that bring skin rejuvenation and a youthful glow. Botox cosmetic treatments work by using purified protein in very small doses to relax the facial muscles.
Botox is also an effective solution for medical conditions such as chronic migraines, excessive sweating (hyperhidrosis), and bruxism (teeth grinding). With the careful administration of Botox, we can ease your discomfort and enhance your well-being.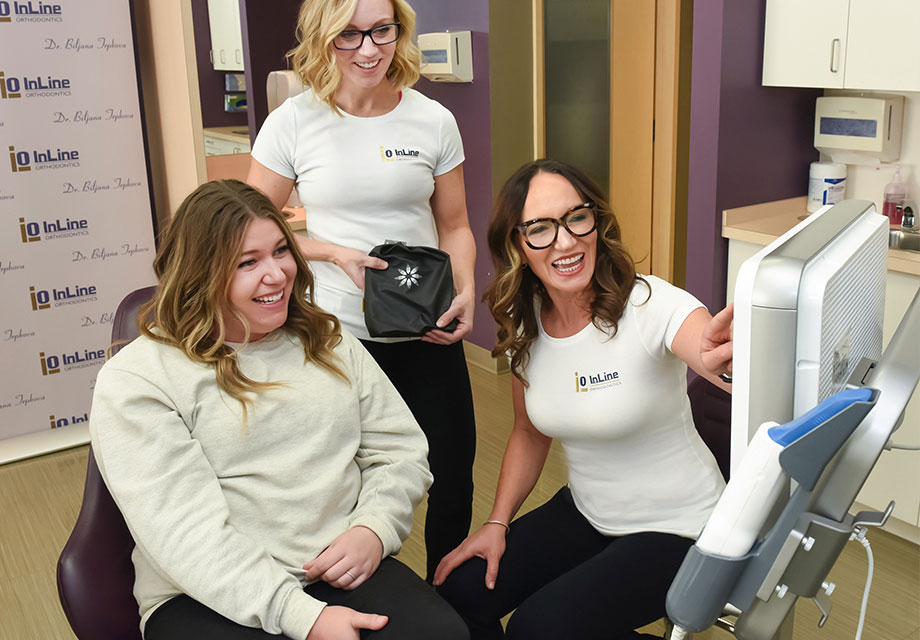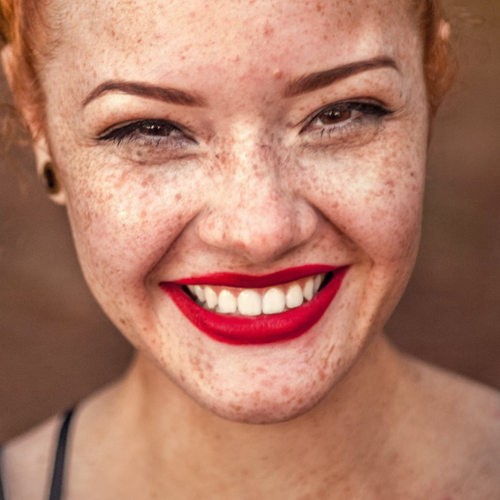 "I was blown away by Dr. Trpkova and her team's professionalism and commitment to patient comfort.  They took the time to address my concerns and the results were natural and flattering. I highly recommended for those seeking a trusted name in orthodontic and aesthetic care!"
Common Reasons for Choosing Botox Injections
There are many different reasons that patients choose to receive botox injections. The most common reasons include the following:
Reducing excessive gum display when smiling
Correcting asymmetric smiles (when one side of the mouth pulls more than the other)
Removal of fine lines and wrinkles (frown lines, neck bands, bunny lines, crows feet, etc.)
Neck aesthetics (reducing prominent neck tendons and alleviating jawls)
Treatment for bruxism (clenching or grinding causing tooth wear, broken teeth, sore jaw muscles)
Treating more severe conditions such as TMJ disorder
Alleviating chronic headaches
We can help relieve any of these symptoms, and help you achieve a more youthful, radiant appearance.
A Focus on Safety and Comfort
Our expert medical team takes a patient-centric approach to all our services. Whether it's your first appointment for cosmetic injections or you're returning for a touch-up, we're committed to ensuring you feel comfortable throughout the treatment process.
We will advise on potential side effects and what to expect from the treatment to keep you informed every step of the way.
Are You a Good Candidate for Neuromodulators?
The best candidates for botox treatment are:
Between the ages of 18 and 65
Diagnosed with, and experiencing discomfort from, TMJ
Concerned about removing wrinkles and fine lines
Looking for a non-surgical skin treatment
Aware that the results are temporary
In good physical and psychological health
Willing to discuss their concerns and desires with their dentist before treatment
If you feel that you are a good candidate for this treatment, and are interested in learning more, please contact InLine Orthodontics to schedule a free consultation. We will be happy to answer any questions you may have.
Your Consultation: A Gateway to Enhanced Beauty
We recommend a complimentary consultation with our team before any treatment. This allows us to understand your cosmetic goals better, answer any questions you might have, and ensure the chosen treatment is safe and suitable for you.
Whether it's for a skin treatment or an anti-aging solution, our goal is to help enhance your natural beauty and boost your confidence.

Everything you need to know about botox in Calgary.
Are Botox treatments painful?
The injections involve a very fine needle, causing minimal discomfort. Some patients describe the sensation as a small pinch.
Can Botox and dermal fillers treat medical conditions?
Yes, in addition to cosmetic enhancements, these treatments can also address medical conditions such as chronic migraines, excessive sweating, and teeth grinding.
How long does each Botox treatment take?
Treatments are usually quick and can be done in as little as 30 minutes, depending on the areas being treated.
What can I expect after botox treatment?
After the treatment, you may experience minor swelling or redness, which usually subsides within a couple of hours. The full results typically show within two weeks.