InLine Orthodontics Calgary offers a wide range of orthodontic treatments to our Calgary community, including lingual braces. Under the proficient care of Dr. Trpkova, you can embark on an inconspicuous journey toward your ideal smile.
Lingual braces are a unique orthodontic option that offers the most discretion possible. Unlike traditional braces, lingual braces are placed on the back of your teeth, making them virtually "invisible" when you smile.
These braces are 100% customized to fit the unique contours of your teeth, ensuring optimal comfort and effectiveness. They are particularly appealing to athletes, models, actors, musicians who play wind instruments, and professionals who prefer to keep their orthodontic treatment discreet.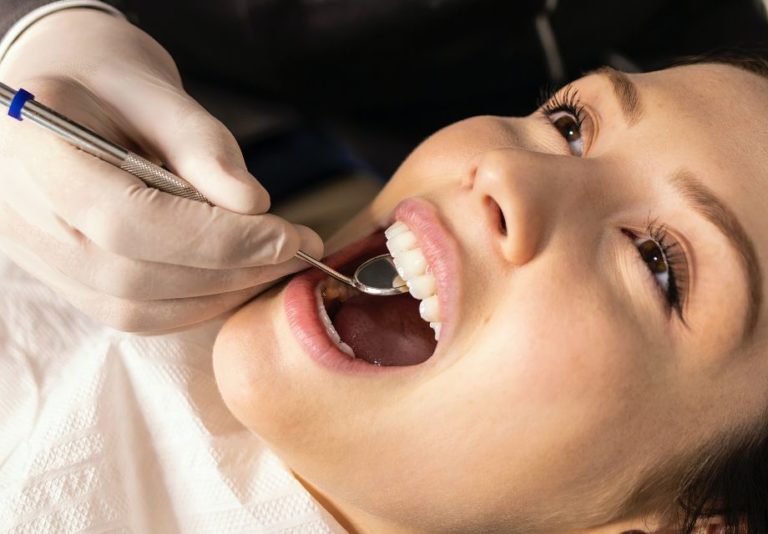 Why Choose Lingual Braces?
Choosing lingual braces at InLine Orthodontics comes with numerous advantages:
Invisibility: Since lingual braces are placed behind your teeth, they offer the benefit of invisibility. You can continue to flash your smile with confidence throughout your treatment.
Customization: Each set of lingual braces is tailor-made to fit your teeth perfectly. This individualized approach not only enhances comfort but also optimizes treatment outcomes.
Convenience: Lingual braces are an excellent choice for individuals involved in contact sports or those who play musical instruments, as their placement doesn't interfere with these activities.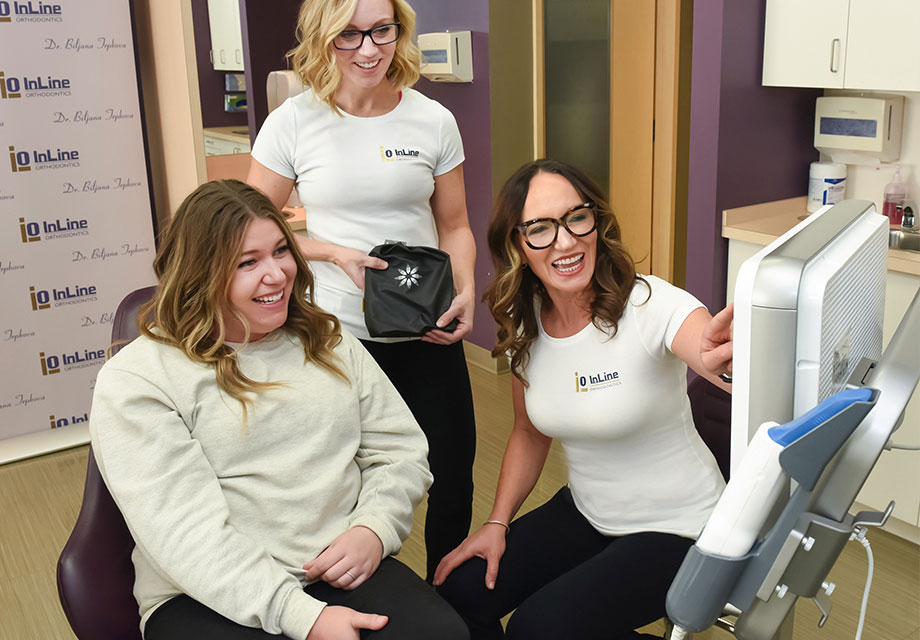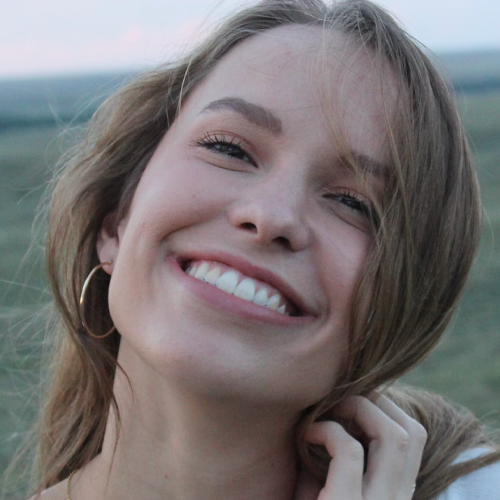 "I would definitely recommend InLine Orthodontics, Dr Biljana is very knowledgeable and kind, and the entire team is very friendly, helpful, and accommodating."
Who Can Wear Lingual Braces?
Anyone seeking a discreet orthodontic solution can consider lingual braces. From teenagers to adults above 60, students to professionals, anyone desiring to improve their dental health and smile aesthetics is a suitable candidate for these innovative braces.
Lingual braces function similarly to traditional braces. However, they are placed on the backside of your teeth, keeping them hidden from view. To create these custom braces, we take an impression of your teeth and send them to a lab, where advanced computerized equipment makes metal brackets to fit each tooth perfectly. Once the brackets are ready, Dr. Trpkova will securely cement them onto the back of your teeth, marking the start of your invisible orthodontic journey.
While lingual braces offer unmatched discretion, they demand careful cleaning due to their hidden placement. Regular and thorough oral hygiene is crucial to maintaining the health of your teeth and braces. Rest assured, our Calgary team will provide comprehensive cleaning instructions and support you throughout your treatment.
Comparing Lingual Braces to Other Orthodontic Options
Making an informed decision about your orthodontic treatment is essential. To help you choose the best option, here's how lingual braces compare to other types of braces:
Traditional metal braces, made of high-grade stainless steel are placed on the front of the teeth and are the most noticeable option. These braces, made from high-grade stainless steel, straighten teeth using metal brackets and archwires. With the addition of colored elastics or rubber bands, they can even make your treatment experience more unique with a colourful smile. The most common among kids are braces with bands for this reason.
On the other hand, lingual braces are hidden behind the teeth, offering a more discreet option. Both types of braces are effective in treating various orthodontic issues, but lingual braces provide superior aesthetics.
Ceramic braces (clear braces), like traditional braces, are placed on the front of the teeth but are made of clear or tooth-coloured materials to blend in with your teeth. They offer an aesthetic advantage over metal braces but are still visible. Ceramic braces tend to be used on the upper front teeth.
Lingual braces, on the other hand, are completely hidden and provide the most discreet treatment for those with cosmetic concerns.
Self-ligating braces come in both metal and ceramic options. They offer a convenient choice as they require fewer adjustments due to the absence of elastic ties. While lingual braces might require more adjustments, they surpass in terms of invisibility.
Invisalign Clear Aligners
Invisalign aligners are virtually invisible, comfortable acrylic trays that offer a high level of discretion and convenience. They are the most common braces treatment alternative because they are the most discreet. However, they may not be suitable for complex orthodontic cases.
Lingual braces straighten out a wider range of orthodontic issues while still being virtually invisible, though they are not removable.
Insurance and Financing for Braces
Many insurance providers in Canada offer coverage for orthodontic treatment, including lingual braces. Please contact your insurance service provider for more information on your individual plan.
If your insurance does not cover orthodontics, don't worry. We offer a variety of financing options and payment plans through our clinic to make your journey toward a beautiful smile more accessible and affordable.
Choosing Lingual Braces Calgary
Opting for lingual braces is a decision that will reward you with a lifetime of straight teeth and confident smiles. By combining cutting-edge technology with expert care, Dr. Trpkova and the team at InLine Orthodontics offer lingual braces as an optimal solution for adult patients seeking an unnoticeable yet effective treatment.
Lingual braces offer the distinct advantage of aligning your teeth inconspicuously, letting you enjoy your day-to-day activities with confidence. Whether you're a professional in the public eye, an adult who prefers discretion, or a family looking for inconspicuous orthodontic solutions for your teenager, lingual braces are a great option.
Embrace a Beautiful Smile with InLine Orthodontics
At InLine Orthodontics, we believe in empowering our patients to embrace their journey to a radiant smile. We pride ourselves on offering top-notch, patient-focused orthodontic care. Whether you're seeking treatment for yourself or looking into family braces, you can rely on our expertise and commitment to quality care.
Schedule a Free Consultation Today
Ready to take the first step on your path to straight teeth? Contact us today to schedule a free initial consultation. Explore your orthodontic options, get your questions answered, and discover how lingual braces can transform your smile.
With Lingual Braces Calgary, you can get started on your journey to a healthier, happier smile and improved oral health right now. We can't wait to welcome you into the InLine Orthodontics family!