Our Calgary Orthodontist, Dr. Trpkova is proud to provide a range of orthodontic solutions, including the increasingly popular ceramic braces. Serving our Calgary community with excellence, we prioritize patient comfort, effective treatment, and aesthetic appeal in every smile transformation journey.
Ceramic braces, often referred to as clear braces, are designed to be less noticeable on your teeth compared to traditional metal braces.
This orthodontic treatment consists of brackets made of ceramic or porcelain materials that blend with the natural colour of your teeth, providing a more discreet appearance while straightening your teeth effectively.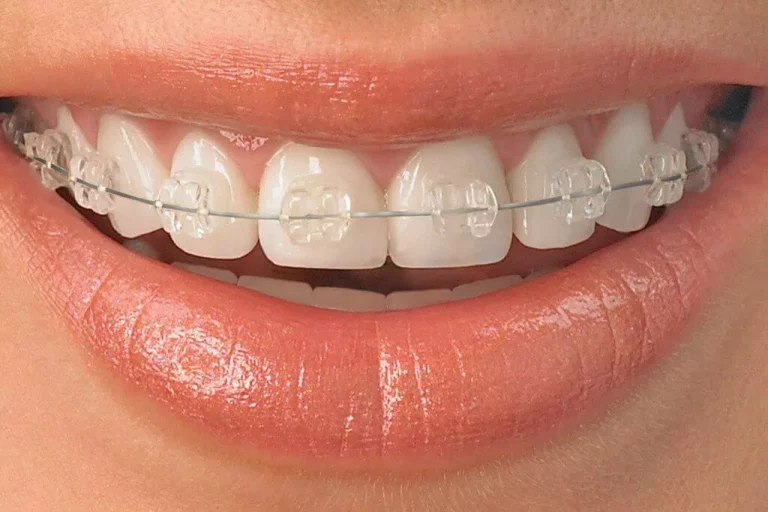 Why Choose Ceramic Braces?
Choosing ceramic braces at InLine Orthodontics comes with a number of distinct advantages:
Aesthetic Appeal: Ceramic braces are less visible, allowing for a more confident smile during the treatment.
Effective Treatment: Despite being less noticeable, ceramic braces function as efficiently as traditional metal braces in aligning teeth.
Versatility: Ceramic braces are suitable for patients of all ages, although they are particularly popular among adults and older teenagers due to their cosmetic appeal.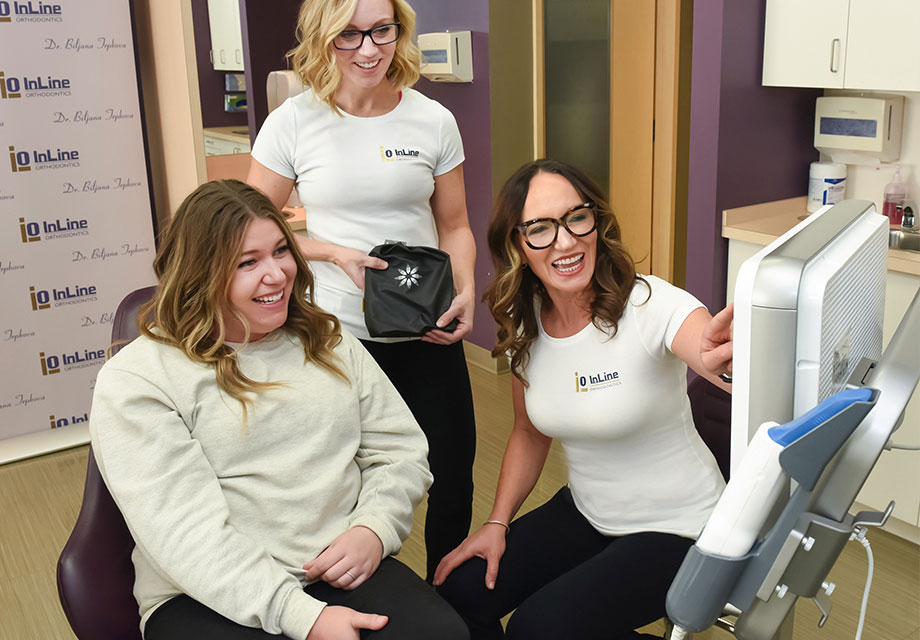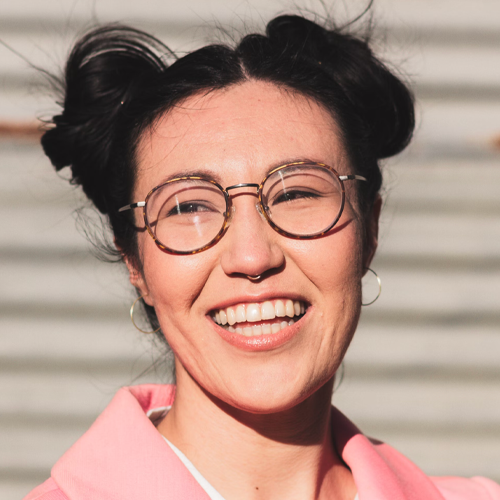 "Helped me achieve my perfect smile! Lovely & attentive staff :)"
Understanding the Mechanism of Ceramic Braces
Ceramic braces work based on the same orthodontic principles as traditional metal braces. The brackets are bonded to the surface of each tooth, and an archwire is threaded through these brackets.
Over time, gentle pressure exerted by the braces guides your teeth into proper alignment. The key difference is the ceramic material used for the brackets, which offers the distinct advantage of blending with the natural colour of your teeth, providing a more aesthetic appearance for those with cosmetic concerns.
The Aesthetic Appeal of Ceramic Braces
The prime advantage of ceramic braces is their aesthetic appeal. Traditional metal braces can be noticeable when you smile or speak, but ceramic braces are designed to be discreet.
The brackets are crafted from a ceramic material that matches the colour of your teeth, and they can be paired with clear or tooth-coloured wires for an even more subtle appearance. This aesthetic appeal makes ceramic braces an ideal choice for adults and teenagers who may feel self-conscious about wearing more noticeable braces.
Caring for Your Ceramic Braces
While ceramic braces are designed for comfort and aesthetics, they require a little extra care to maintain their appearance and effectiveness. Because they are less resilient than their metal counterparts, you'll need to avoid hard and crunchy foods that could potentially damage the braces.
Regular, thorough cleaning is crucial to prevent staining and maintain their discreet appearance. Since they do require more attention to oral hygiene and are larger and more brittle than their metal counterpart, ceramic braces tend to be used more on upper front teeth than on lower teeth.
At InLine Orthodontics, we provide comprehensive instructions and ongoing support to help you take the best care of your clear and ceramic braces.
Treatment Duration with Ceramic Braces
Treatment duration with ceramic and clear braces is typically comparable to that with traditional metal braces, although each patient's case is unique. Factors such as the severity of your alignment issues and how well you adhere to care instructions can affect treatment time.
Dr. Trpkova will provide a personalized treatment plan and timeline during your consultation at our Ceramic braces Calgary clinic.
Comparing Ceramic Braces to Other Types of Braces
To help you make an informed decision, here's how ceramic or clear braces compare to other orthodontic options:
Traditional braces consist of high-grade stainless steel metal brackets. With the addition of coloured elastics or rubber bands, they can even make your treatment experience more unique with a colourful smile.
However, ceramic braces tend to offer a more discreet look as they blend with the natural colour of your teeth. This makes them a popular choice for those concerned about the aesthetic aspect of braces.
Self-ligating braces reduce the need for adjustments, making them a convenient choice. They are similar in size to metal braces, but it's the advanced technology hidden in their design that sets them apart. It's important to note that ceramic self-ligating braces are also available, combining the benefits of both.
Lingual braces are custom-made to fit behind your teeth, making them a virtually invisible way to wear braces. However, ceramic braces offer an alternative for those who want a less visible treatment but are not candidates for lingual braces or find them less comfortable.
Invisalign Clear Aligners
Invisalign clear aligners offer a virtually invisible treatment using removable, comfortable acrylic trays. Invisalign offers an equally effective treatment to straighten crooked teeth without compromising on aesthetic appeal.
While clear or ceramic braces are a less noticeable alternative than metal braces, they are not as discreet as clear aligners. However, ceramic braces can address a wider range of orthodontic issues.
Insurance and Financing for Braces
Many insurance providers in Canada offer coverage for orthodontic treatment, including family braces. Please contact your insurance service provider for more information on your individual plan.
If your insurance does not cover orthodontics, don't worry. We offer a variety of financing options and payment plans through our clinic to make your journey toward a beautiful smile more accessible and affordable.
Trust Your Smile to InLine Orthodontics
At InLine Orthodontics, Dr. Trpkova and our team are dedicated to crafting beautiful smiles using the most appropriate treatment for your individual needs. Whether you opt for ceramic braces in Calgary or another treatment, we will ensure your journey toward a stunning smile is comfortable and satisfying.
We are committed to providing personalized, patient-centred care that achieves outstanding results. Your confident, radiant smile is our ultimate goal.
Schedule a Free Consultation Today
Getting braces is a significant investment in your future, enhancing not just your appearance but also your overall dental health. So why wait? Book your free consultation today and let us help you take the first step towards the smile you've always dreamed of.