InLine Orthodontics is your go-to destination for premium orthodontic care in Calgary, including Invisalign: The Clear Alternative to Braces.
Invisalign at InLine Orthodontics
If you're considering improving your smile, you've likely heard about Invisalign, a revolutionary clear aligner system that has transformed the orthodontic industry. Dr. Trpkova is a Certified Invisalign Provider and Orthodontist in Calgary who can determine if Invisalign clear aligners are right for you.
We understand that choosing the right orthodontic treatment is an important decision that requires careful consideration. That's why we've created this comprehensive resource to help you learn more about this align technology and make an informed choice for your dental health.
Explore the benefits of Invisalign, your radiant and confident smile starts here!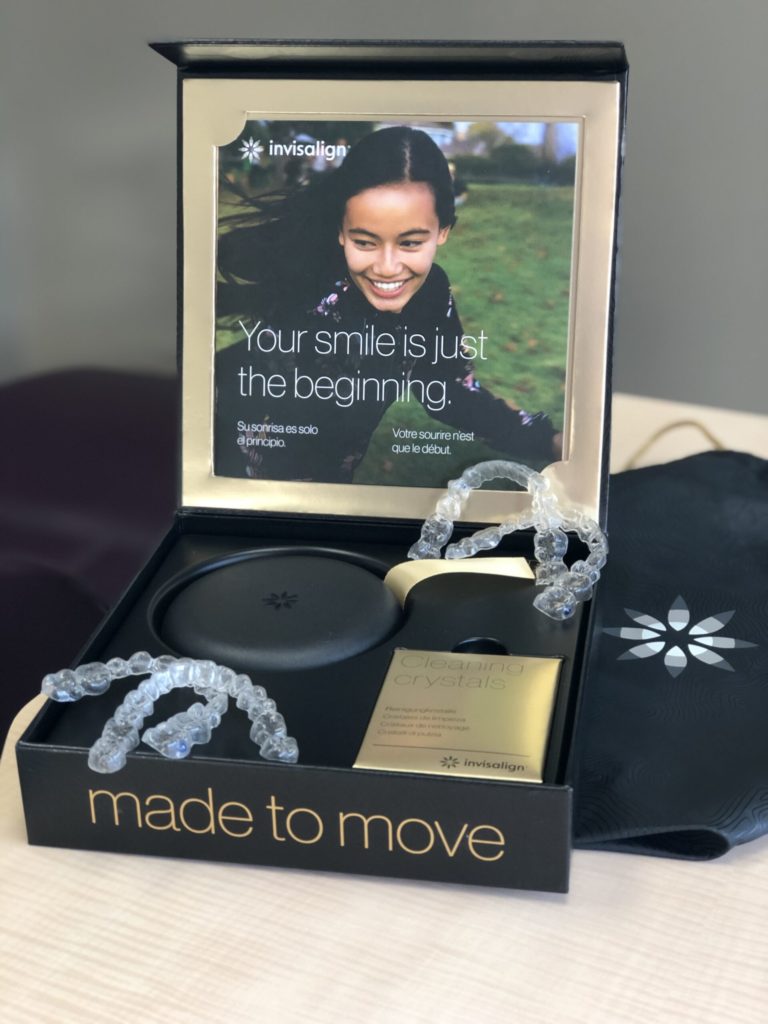 Invisalign treatment is a series of virtually invisible, removable, and comfortable aligners that help you get straight teeth while allowing you to smile more throughout the process!
With its aesthetic appeal, comfort, and convenience, it's no wonder that more and more people are choosing Invisalign in Calgary to achieve the smile of their dreams.
Unlike braces that use metal brackets and wires, Invisalign aligners are made of a smooth, BPA-free medical-grade thermoplastic that is virtually invisible.
This innovative approach to orthodontics offers patients in Calgary a discreet and comfortable alternative to traditional braces.
Custom-Made for Each Patient
Our experienced Invisalign technicians custom-make all Invisalign clear aligners for each patient, ensuring the perfect fit and optimal results.
Using advanced digital imaging technology, we are able to create a series of aligners that will shift your teeth into the desired position.
Treats Various Orthodontic Issues
Invisalign is designed to address a wide range of orthodontic issues from minor misaligned teeth to more complex cases.
Invisalign can correct problems such as crowded teeth, overbite, underbite, crossbite, open bite, gaps between teeth, and more.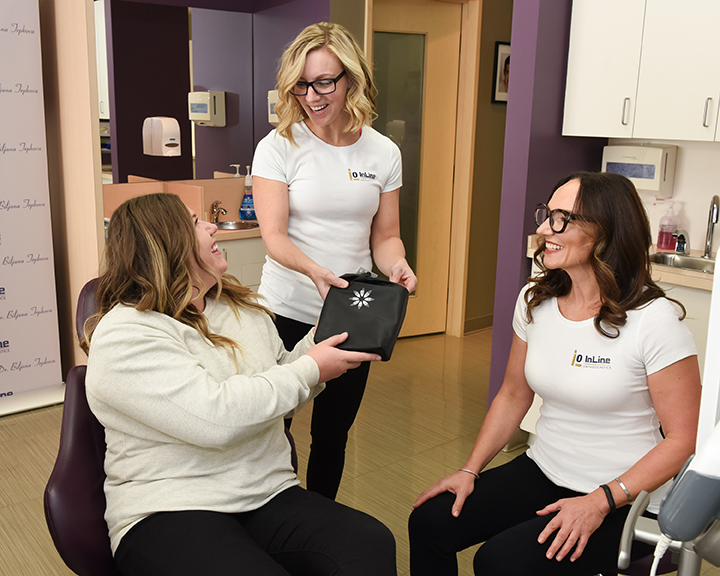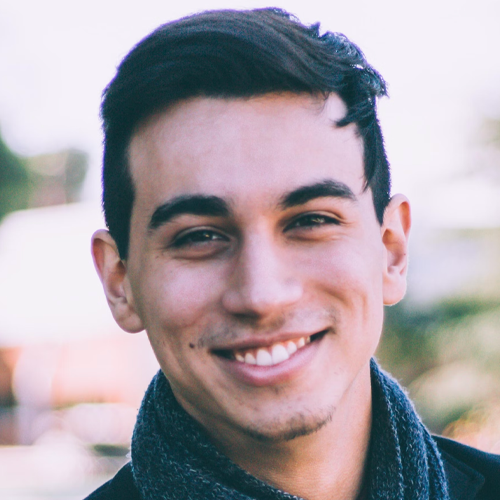 "Everybody comments on my new smile, even when I'm wearing the aligners. Plus, I can remove them at any time, so they don't affect my lifestyle"
How Does Invisalign Work?
Invisalign offers a cutting-edge approach to orthodontic treatment. It combines advanced technology with a patient-focused design to create a truly unique experience.
During the treatment, each set of aligners is worn for 1-2 weeks at a time, moving your teeth little by little, week by week, until they have straightened to their final positions.
Invisalign Step-by-Step Process
Thanks to Invisalign, patients in Calgary can achieve the smile they've always wanted with minimal disruption to their daily lives. Here's how it works:
1) Free Invisalign Consultation
The journey to a beautiful smile begins with a free Invisalign consultation at InLine Orthodontics. Our Invisalign-trained doctor will assess your teeth, discuss your goals, and determine if Invisalign is the right solution for you.
Using advanced digital imaging technology, we'll create a precise 3D model of your teeth and design a personalized treatment plan. This will include the number of aligners required and the estimated treatment duration (8-20 months).
3) Manufacturing Your Aligners
Using the 3D model of your teeth, our Invisalign professionals will custom-make your Invisalign aligners. We use the latest technology at InLine Orthodontics to ensure a perfect fit and effective tooth movement with minimal discomfort.
4) Wearing Your New Aligners
You'll wear each set of removable aligners for approximately 20-22 hours per day, removing them only for eating, brushing, and flossing. Every 1-2 weeks, you'll switch to the next set of Invisalign trays in the series.
Regular appointments at our Calgary office will allow us to monitor your teeth straightening process closely. From there, we'll be able to make any necessary adjustments and provide you with new sets of aligners.
6) Completion & Retention
Once your Invisalign treatment is complete, you'll receive a set of custom retainers to maintain your new smile. These retainers are designed to prevent your teeth from shifting back to their original positions.
How Much Does Invisalign Cost?​
The cost of a traditional Invisalign treatment plan is comparable to that of traditional metal braces. We will work with you to create a personalized plan and help you navigate the insurance process to maximize your benefits.
Advantages of Invisalign Aligners
Straighter teeth can make a world of difference and there are a number of reasons to choose Invisalign® to get them!
Invisalign clear braces fit your unique smile and are virtually invisible. This makes them a popular choice for those who want to maintain a professional appearance or avoid the look of traditional metal braces.
Their discreet appearance allows you to straighten your teeth without drawing unwanted attention, giving you the confidence to smile throughout your treatment.
Invisalign aligners are designed with comfort and convenience in mind. Unlike traditional braces, there are no metal brackets or wires that can irritate your cheeks and gums.
The smooth, custom-fit aligners are gentle on your mouth and can be easily removed for eating, brushing, and flossing. You can continue to enjoy your favourite foods and brush without any hassle.
Maintaining good oral hygiene is critical during any orthodontic treatment, and Invisalign makes it easier than ever. Since the aligners are removable, you can brush and floss your teeth as usual, reducing the risk of cavities and gum disease.
Plus, properly aligned teeth reduce the chance of chips, fractures, and wear. This is something that could otherwise result in discomfort and costly dental treatments in the future to preserve your precious teeth.
The in-depth personalization of Invisalign treatment plans means that our dental professionals can carefully evaluate each patient's specific orthodontic concerns and develop a plan to achieve desired results.
With the help of advanced digital imaging technology, we can accurately predict your treatment outcome and monitor your progress at every stage. This way, you'll receive the most effective and efficient care possible.
Invisalign for Different Age Groups
Invisalign offers tailored solutions for patients of all ages in Calgary, ensuring everyone can benefit from this innovative orthodontic treatment.
From young children to adults, Invisalign can address a variety of dental concerns and help patients achieve a healthy, beautiful smile.
Invisalign First for Kids
Invisalign First is designed specifically for younger patients who still have a mix of primary teeth and permanent teeth emerging.
This treatment option focuses on addressing issues in the early stages, such as crowding, spacing, and jaw growth concerns.
By intervening before all adult teeth have emerged, Invisalign First can help guide proper tooth eruption and create a more stable foundation for future orthodontic treatment. This can reduce the need for more extensive procedures later on!
Invisalign provides teens and adults with a discreet and convenient solution to improve their smiles.
Invisalign can address a wide range of dental issues and relapsed orthodontic treatments like crooked teeth, spacing, and bite concerns.
With a flexible treatment plan and virtually invisible aligners, Invisalign makes it possible to achieve the smile you've always wanted without disrupting your professional or personal life.
Everything you need to know about this innovative teeth-straightening solution!
Invisalign may cause some mild initial discomfort as your teeth adjust to the new aligners. However, this usually subsides within a few days as you get used to the treatment.
How long does Invisalign treatment take?
The average treatment duration for Invisalign is 12-18 months, but it can vary depending on the complexity of your case and your compliance with wearing the aligners.
How often do I need to wear my aligners?
You should wear your Invisalign aligners for 20-22 hours per day, removing them only for eating, drinking, brushing, and flossing.
Can I eat and drink with Invisalign aligners in?
You should remove your aligners before eating and drinking anything other than water to prevent staining and damage.
How do I clean my Invisalign aligners?
Clean your aligners daily using a soft toothbrush, non-abrasive toothpaste, and lukewarm water. You can also use an Invisalign cleaning system for a more thorough cleaning.
Can Invisalign fix all orthodontic issues?
Invisalign is effective in treating a wide range of orthodontic issues, including crowding, spacing, overbite, underbite, crossbite, and open bite. However, some complex cases may require alternative treatment options.
How often do I need to visit the orthodontist during treatment?
You'll typically visit your orthodontist every 6-8 weeks for progress monitoring and to receive new sets of aligners. However, the frequency of visits may vary based on your treatment plan.
Will I need to wear a retainer after Invisalign treatment?
Yes, wearing a retainer after Invisalign treatment is necessary to maintain your new smile and prevent your teeth from shifting back to their original positions.